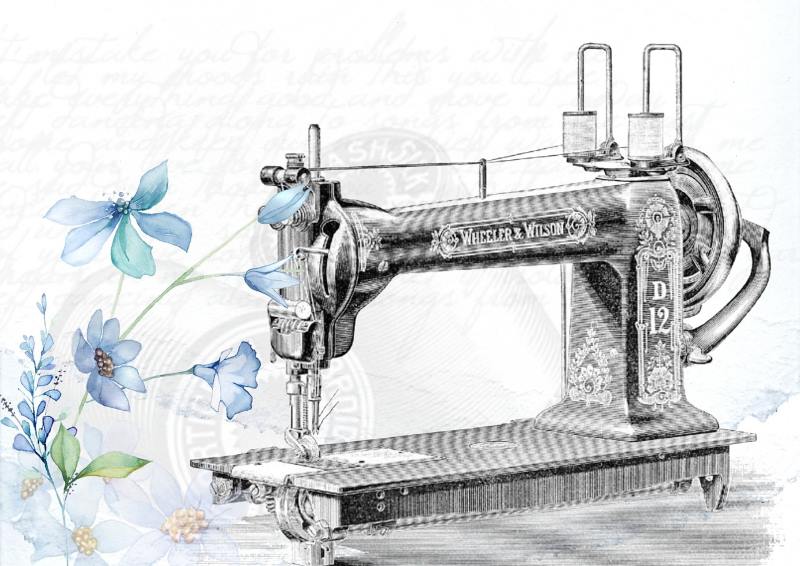 Fabrics I Use For My Clothes
One of the things I love most when designing a new outfit is trying to decide on the right kind of fabric to use. There is such a wealth of choice out there, and there's nothing I enjoy quite as much as selecting between different textures and patterns to create the perfect look.
My love of different fabrics started at an early age when I used to go to the haberdashery with my grandmother. She had been a seamstress before she retired and still made clothes for the family, and she would take me with her to choose different kinds of material when she had an outfit that she had to make. I clearly remember walking around the store, touching the rolls of material and feeling the different textures. I loved the softness of velvet, the slipperiness of silk and the crispness of taffeta, and I loved to help her to choose just the right pattern or colour to suit a particular design.
My Tips for Choosing Fabrics
Sometimes, when customers come to the shop with an idea in mind, they already know the type of material that they want to use, and occasionally, I need to tell them that what they had in mind just won't work. Some fabrics just won't work in particular patterns, as they simply won't drape across the body properly, or won't have the structure necessary to hold its shape.
I've had to explain this so often that I've decided to outline the main types of fabric which are used in making different items and the kinds of garments that they are best suited to, so that customers can make a more informed choice when it comes to selecting the perfect material to meet their needs.

Cotton Voile
This is a very light, almost completely sheer fabric which drapes beautifully. It is often used for making fancy garments and evening wear as it looks elegant and stylish.
Cotton lawn
An ideal fabric for making summer garments, cotton lawn works especially well when making lightweight dresses and casual wear. Slightly more crisp than cotton voile it doesn't drape quite so well, which allows it to be used for more structured garments.
Rayon Challis
This lightweight, smooth fabric may be man-made, but it drapes beautifully, and is it is a little more heavyweight than cotton, it lends itself well to elegant evening wear which flatters the natural curves of the body.
Chambray
This fabric is also lightweight and smooth, but doesn't lend itself well to draping across the form. For this reason it works especially well when made up into shirts and blouses, and as it is cool to wear, it is perfect for a warmer climate.
Denim
Best known as the material used for making up jeans, this heavyweight fabric has virtually no stretch or drape, but is extremely hard-wearing. It is ideal for everyday garments and can make a dramatic fashion statement when used correctly.
Double Gauze
Made from two interwoven layers of gauze fabric, this material is breathable and light, and looks stunning when made up into evening wear. While it appears to be completely sheer, its twin layers ensure that nobody can actually see through the material.
Knit
There are several kinds of knit fabric such as jersey, ranging from light to medium weight. The perfect choice when stretch is required, knit materials look perfect when made into casual wear such as bodycon dresses and skirts.
Silk
One of the most beautiful and luxurious fabrics on the market, silk is delicate and lightweight with a natural ability to drape that makes it look effortlessly elegant. With its slight shimmer, it makes up into gorgeous evening blouses, skirts and dresses, although it can be more difficult to care for than other kinds of material.
Satin
Satin is available in both heavy and lightweight varieties. With a shiny, glossy appearance, it looks sophisticated and glamorous – perfect for evening dresses.
Linen
Once a staple in any travelling wardrobe, linen conducts heat well, which makes it an ideal choice when travelling abroad. However, it creases very badly and is therefore a poor choice when there is no access to an ironing board! It looks wonderful when made into a lightweight suit for the summer season, or when made into wide-legged trousers for warmer weather evening wear.
Wool
Hard-wearing, thick and warm, wool is surprisingly versatile, coming in more than 200 different varieties. Perfect for winter wear, wool is usually made up into heavyweight suits and jackets.
Flannel
Lightweight and soft, flannel works especially well in colder climates, and can be made up into a wide variety of casual, everyday items such as trousers and shirts. It also works well when made up into business suits.
A Beginner's Guide To Choosing Fabrics For Different Clothing Items
There are certain types of material which work best for particular items of clothing. Whether you need a new dress, skirt or shirt, here is a beginner's guide to the right fabrics for the job.