What is the Convenience Store?
After I set up The Convenience Store, some of my friends asked why I'd chosen its name, after all, having a tailored outfit made from scratch isn't very convenient, especially when you compare it to popping down to the high street and picking something ready made off the shelf. Believe me, the irony isn't lost on me! However, I firmly believe that I am actually offering the most convenient option. Any woman who has ever had to trail around from shop to shop trying on outfit after outfit for an important occasion, being disappointed every time will tell you that there's nothing convenient about that. Anyone who has ever ordered a dress over the internet, had to wait for it to arrive and then had to send it because because it doesn't fit properly will tell you that shopping online isn't especially convenient either. Although visiting my shop to get measured for your chosen garment may take a little longer, you won't need to worry about whether or not your outfit will fit when it's finally made.
The convenience that I offer at my shop may not be the same as the convenience offered by a store which supplies ready to wear clothing, but nevertheless, it's still a way of making your life easier. By coming to my shop for measurements and fittings, you can have the peace of mind of knowing that every item that you have made will uniquely flatter your curves and give you the look that you've been dreaming of. The convenience of knowing that you can look exactly the way that you've pictured yourself looking on that special occasion is hard to beat.
Bespoke tailoring
dresses
evening & cocktail
gowns
sizing up or down
length corrections
wedding dress alteration
designs based on sketches
personal styling
Here at The Convenience Store, it is my aim to give women the choice and variety that they cannot find on their high street. I offer a flexible service to help women to be completely satisfied with the way that they look, boosting their confidence and making them feel a million dollars.
I know how important finding the right look and the perfect fit is to raising self-esteem, and when a woman tries on a dress in a high street fitting room and realises that something that looked wonderful on the peg looks less than spectacular on her own frame, she quickly loses confidence in her own attractiveness. I aim to make every woman feel beautiful, and that's why I offer a range of tailoring services to suit the needs of all of my customers.
If you've already bought the perfect dress for that special occasion but have found that it doesn't look quite right, bring it to The Convenience Store. I can make the necessary alterations so that your outfit creates the right impression.
Perhaps you're going to an important event and need something completely unique to catch the eye? I can design something to meet your expectations. Whether you already have a concept in mind and just need some help in bringing your vision to life, or whether you're looking for inspiration, I can work with you to draw up a design that you're completely happy with before making up your stunning garment to your exact specifications.
Maybe you need a complete wardrobe for a holiday or cruise, or maybe you just want some stylish new everyday items that are the perfect fit for your shape and size? I can copy existing high street lines using the materials of your choice and in your own bespoke measurements, or design something completely new and original especially for you.
It is my privilege and pleasure to make every woman feel like a model, and to see themselves in a whole new light when they wear an outfit that fits perfectly to every curve. As every garment that I produce is made to your own customized measurements, you can rest assured that you won't have to roll up sleeves, pin up straps or turn up your trouser legs ever again. Instead, you can enjoy wearing stunning clothes that make you look fantastic without breaking the bank.
You deserve to feel wonderful whatever you wear, so visit The Convenience Store today, and discover what I can do for you!
"As I'm very short (only 5 feet!) I find it very difficult to get clothing to fit me properly in regular stores. Petite ranges seem to be aimed at women who are around 5'3" and so are still too long for me, and the shoulders, hips and thighs seem to be cut to a narrower pattern, which is no good for me – I may be short, but I'm certainly not skinny! The Convenience Store is a godsend for me as now I can get affordable clothes to wear for all occasions which fit my shape perfectly!"

Vicky Bryson
"I had been invited to the races as part of my husband's corporate event at work and needed to find a stunning outfit that would create the right impression with his boss. Every dress that I tried on the high street just didn't look right on me, but Rosie worked wonders! She designed a spectacular and sophisticated outfit for me to wear and I received lots of lovely compliments on the day. Thanks Rosie!"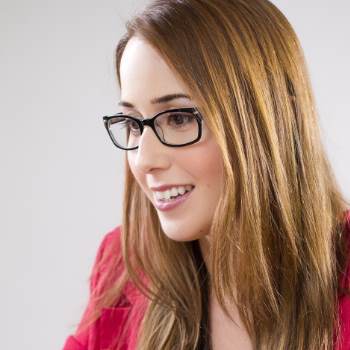 May Fitzsimmons
"My daughter was getting married and, as the mother of the bride, I needed something really dramatic to create a statement! I couldn't find anything that quite measured up to my expectations in any of my local shops, but Rosie was able to make sense of the ideas in my head and turned them into a dress that totally exceeded anything I'd dreamed of! On the big day, I felt absolutely amazing and I'll definitely be coming back to The Convenience Store when my son gets married next year!"

Eleanor Appleyard
"My husband and I were celebrating our silver wedding anniversary and we decided to throw a silver themed party to mark the occasion. Rosie designed us matching silver outfits, and not only that, she designed silver dresses for our three daughters too. We were so delighted that we invited her to the party."

Charlotte Hanson
"My Dad was celebrating his 70th birthday and as a special treat we were taking him on a Caribbean cruise but I didn't have a thing to wear. A friend recommended The Convenience Store to me and I'm so glad she did. Rosie designed a capsule wardrobe for me so I didn't have to pack too many clothes, and I had something perfect for every evening."

Heather Fraser