Convenient by name, convenient by nature – here at The Convenience Store, I aim to make the process of finding beautiful clothing that truly fits as easy as possible.
All too often, we find the perfect dress for a special occasion but discover that the sleeves are too long, the neckline is too low, or the shoulders are too wide – a common problem when buying off the peg. Although we have to thank the ready to wear industry for bringing affordable clothing to the public, we all know that one size doesn't fit everyone. One woman who wears a size 10 will not have the same body shape as another woman who takes the same size, and that's why more people are starting to return to customised tailoring.
The Convenience Store represents the perfect alternative to traditional high street stores. Offering custom tailoring of bespoke clothing, there is no better place to find elegant evening wear, sophisticated everyday items and dramatic statement pieces that fit to your own unique shape and size.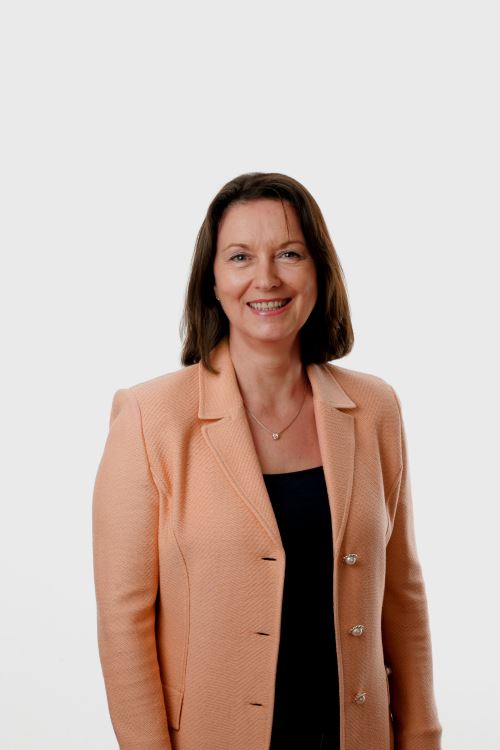 My name is Rosie Perry, and I'm a clothing designer and seamstress with over 25 years of experience in the fashion industry. For the last few years, I have been working for a number of well known fashion houses, but it was always my ambition to open my own design and tailoring emporium.
The Convenience Store is a labour of love, born from my passion for fashion and clothing, and of my mission to bring affordable yet perfectly fitting ladieswear to the world.
In our quest for stylish clothing to meet our needs, and our budget, we often have to make do with garments that simply don't flatter our natural physique. Mainstream designers for high street stores use fashion models as their basis for creating their clothing ranges, however the average woman bears no resemblance to these aspirational figures. Whether you're petite, plus size, busty, or just have non-standard measurements, finding dresses, trousers and shirts that fit and, most importantly, flatter, can be a challenge too far.
Visit theconveniencestorefashion.co.uk today and discover a world of elegant clothing made especially to suit your own unique style.
Ever since I was a child, I was passionate about clothing and fashion. I remember, even from an early age, telling my mother which clothes in my wardrobe I would and wouldn't wear. Once I was a little older, I remember drawing endless designs for outfits, and I built up a whole file of designs for my dolls. My grandmother was a seamstress and made clothes for the family, and she showed me how to make up a pattern and how to use her old Singer sewing machine before I even went to high school, so it was only natural for me to aspire for a career in fashion as I got older.
I went to college to study fashion design at the age of 16, and then went on to study for the degree course. My specialism was in evening wear, and for my final year project, I created an entire range of formal dresses inspired by the world of the theatre. Once I graduated from university, I went to work for a few well known fashion houses and further honed my skills. I have been lucky enough to work with some of the biggest and best names in the industry, and have learned a lot from their experience and talent.
After twenty years in the industry, I was ready to set out on my own and I started planning to open my own shop. However, it was another three years before The Convenience Store became a reality. As my 50th birthday approached, I decided that it really was now or never, so I took the plunge, found the perfect premises and my vision became a reality.
I firmly believe that the power of fashion remains underestimated in today's society. While the media publicises the work of designers just as much as ever, the effect that design can have on an individual is rarely realised. When a woman (or a man, for that matter), wears a well tailored outfit that fits perfectly and which makes them look their best, the confidence boost they receive is enormous. Everyone deserves to feel special, and if they can't afford to feel that way every day, at the very least they should be able to feel amazing at least once in their lifetime, at a special occasion such as a wedding or an anniversary.
It's my mission at The Convenience Store to help every single person to enjoy that feeling of being special, and to bring affordable bespoke fashion within easy reach of everyone. There is nothing quite like having clothing designed and made especially for you, and that luxury is something I want everyone to be able to experience. It's my aim to bring my love of fine fashion and elegant design to everybody who visits my shop, and to instil in them all a deeper love for beautiful clothing, and a stronger feeling of self-esteem and confidence that goes beyond the surface.